Probably shouldn't have, but needed to leave work as soon as possible today, one of those days. Got my hands on an Ice Cream Truck Ops this past weekend and didn't have the heart to sloppify it in the warm temps it's first time out, opted for the fendered up cx instead. Today however, and the rest of the week, the temps are dropping... figured it'd be the right time to take the Ops out, and inspect reported storm damage on the trails at Beverly.
Entered via the iced over but plowed lot off 37th to find tracks heading straight up the utility vehicle damage corridor, we will be hard closing that damn thing this year... but after riding 20 feet I realized why folks are choosing to head straight up (or down) the fall line, nice contour flow line trails are tough in deep, un-groomed snow. So I turned around and navigated a snowmobile track in the field, not too shabby. Got myself out onto the road and headed towards the other entrances off 21st Street, where I would enter and play around on the double black...
Back to the base of DitchDigger and made up my mind that I could granny climb the service road, nope. Ran outta juice about 30 per cent of the way up. After some hikey bikey it was easy to see that maximizing downhills was going to be the best way to remain in the saddle given the current conditions. Also it was plain to see that the light of the afternoon would soon fade and I would only get to inspect some of the trails...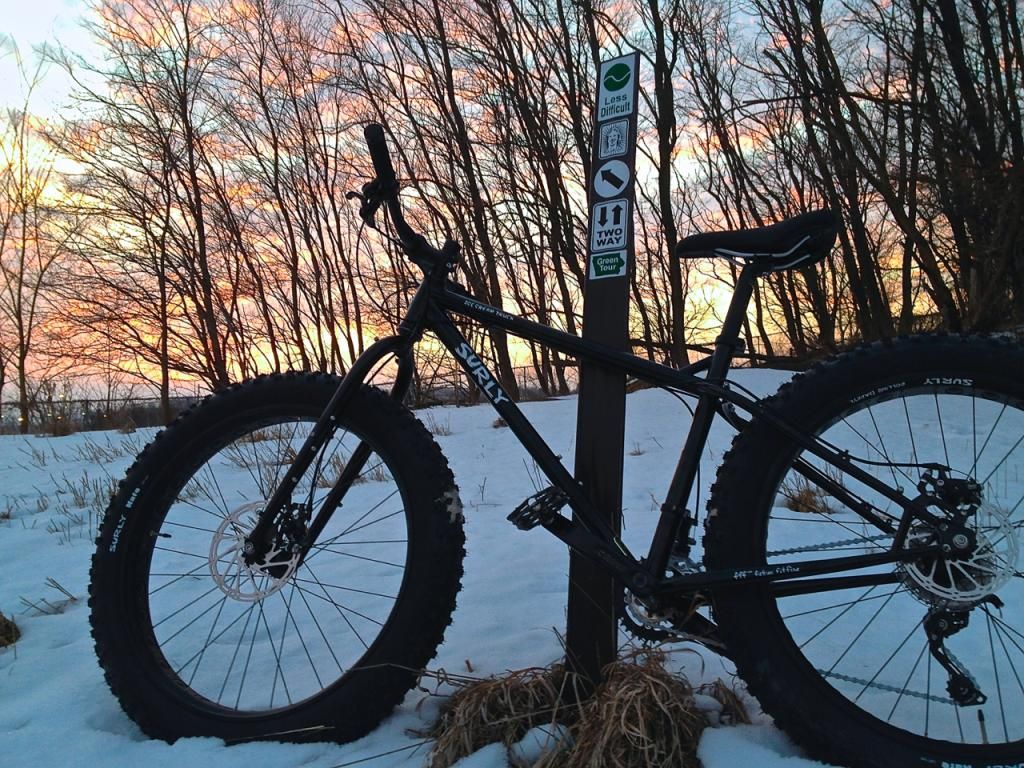 The tree fall damage was not as bad as I had feared, knock on wood, but will still have some work cut out for us. Watch
LAMBA Trails / Rides on Facebook
for the where / what / when / and sometime why of volunteer trail work opportunities.
Making my way back through the park it was no surprise to become a bit overheated, as often happens on winter rides. I was able to exit the woods onto some poached snowmobile tracks up and down the utility easement which was fun, fast, and kinda scenic...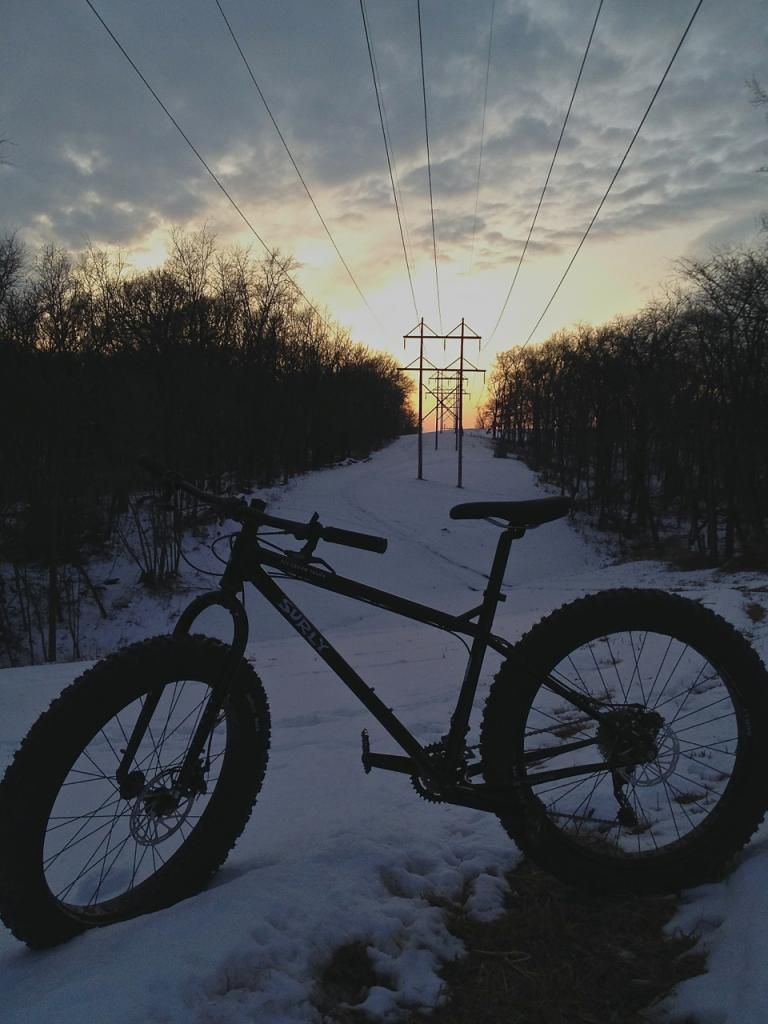 With the light dwindling quickly I avoided exiting the bottom of the utility easement, taking some cuts through the trails to make my exit as much down hill as possible, returning to the iced over lot on the no longer new Ice Cream Truck...