So the
opportunity
to head north to Decorah presented itself to me this past weekend, and with my summer quickly coming to a close, figured I should take it.
Those
DHPT peops
are always very hospitable in a "mi casa su casa" type way, especially with their trails… simply put – they're into building and riding trails. Furthermore, they're eager to share said trails, and a beer; or 5.
To start off with some excuses… this year I have been spending more time on the mcleod than in the saddle, so I knew the riding was going to hurt… as Spinner mentioned after one of the tough climbs, "This is a no-drop ride, straight into F@#$ING the ground!". At one point on the ride someone mentioned they could smell cotton candy in the air (it was
Nordic Fest in town
) and it was all I could do to keep from
NoyzSourcing
. I mean, these folks do
time trials every Tuesday
and plain and simply ride a lot… their bada$$ness combined with my lack thereof put me in a state of continuous struggle for recovery, and not just during the biking… post ride libations included fizzy beverages as always, in addition to grill fried corn and chicken, Mabe's Pizza, and the hottest horseradish sauce of all time – I am not $hitting you, it was like tear gas!
So back to the riding. There's this little thing mt. bikers possess on certain days… call it mojo, gumption, stoke, whatever… it is what gets you over that log that has plagued you, makes a pump or flow section seem like gravity doesn't exist, pushes you up that tough climb, etc. Well, when a rider is in my present shape / condition, Decorah just takes it out of ya… and dammit, just when it starts to return Decorah removes it again; promptly. No crashes or anything like that, thank God, but just a tough day out on some of the state's most
"real" (IMO) mt. bike trails
.
No doubt I need to get back there, perhaps this fall when it is 30 degrees cooler! Heck, I should probably return the favor on hospitality by bringing some tools, especially the leaf blower, and maybe some friends back up there this fall to help clear the trails prior to their Night Shift event? I don't know, call it another opportunity that I think we should take.
Thanks for reading.
- - - - - - - - - - - - - - -
Much needed post ride refreshment(s)...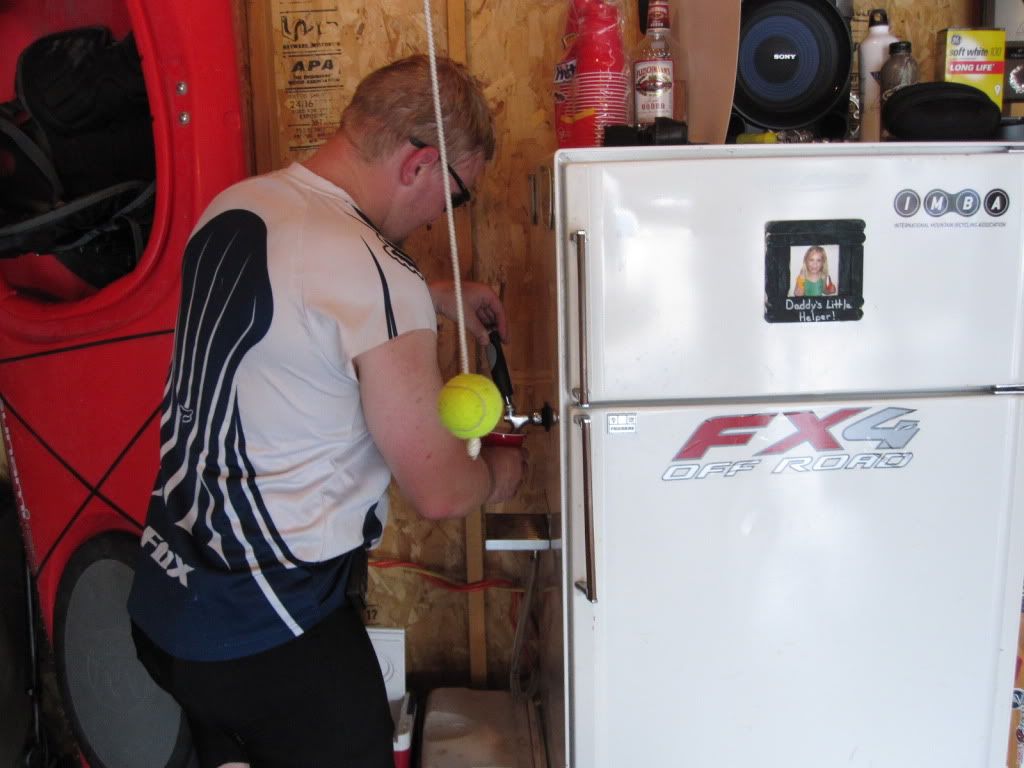 Thanks man!
Surly Furious...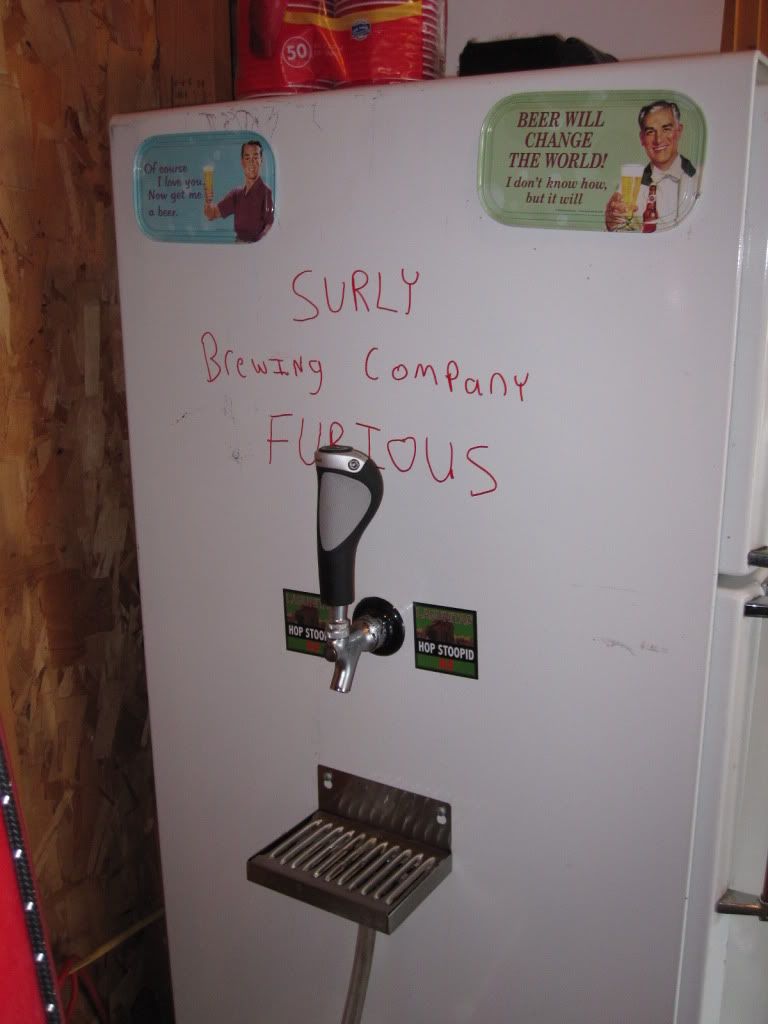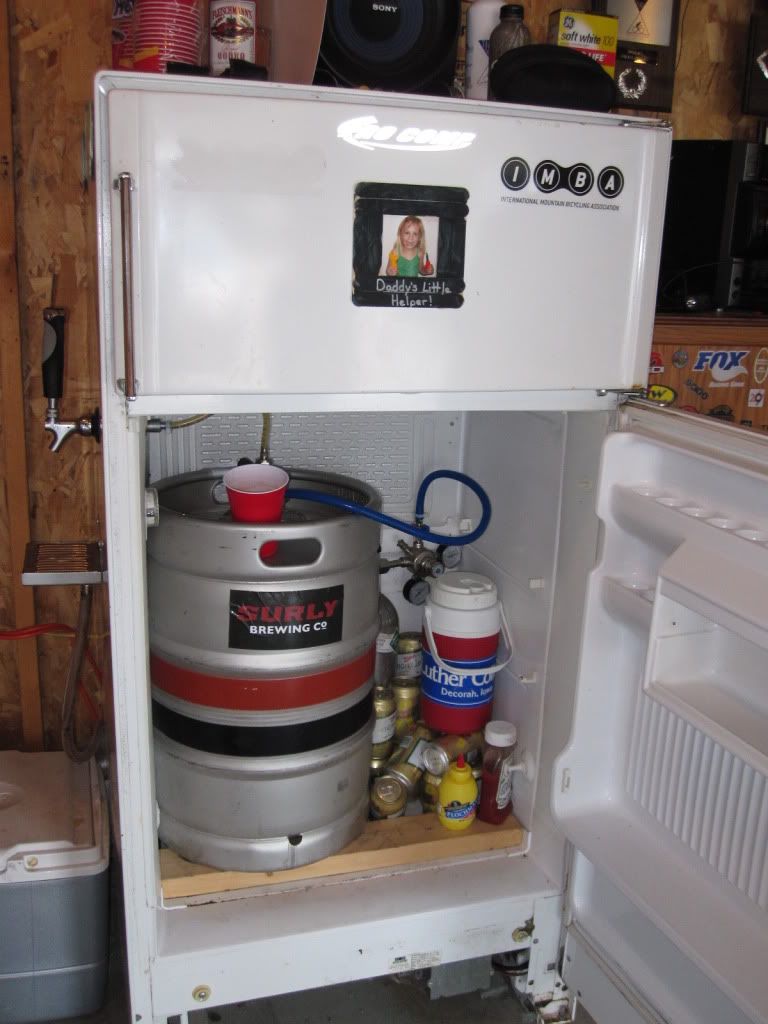 Nice!
DHPT Tool Trailer...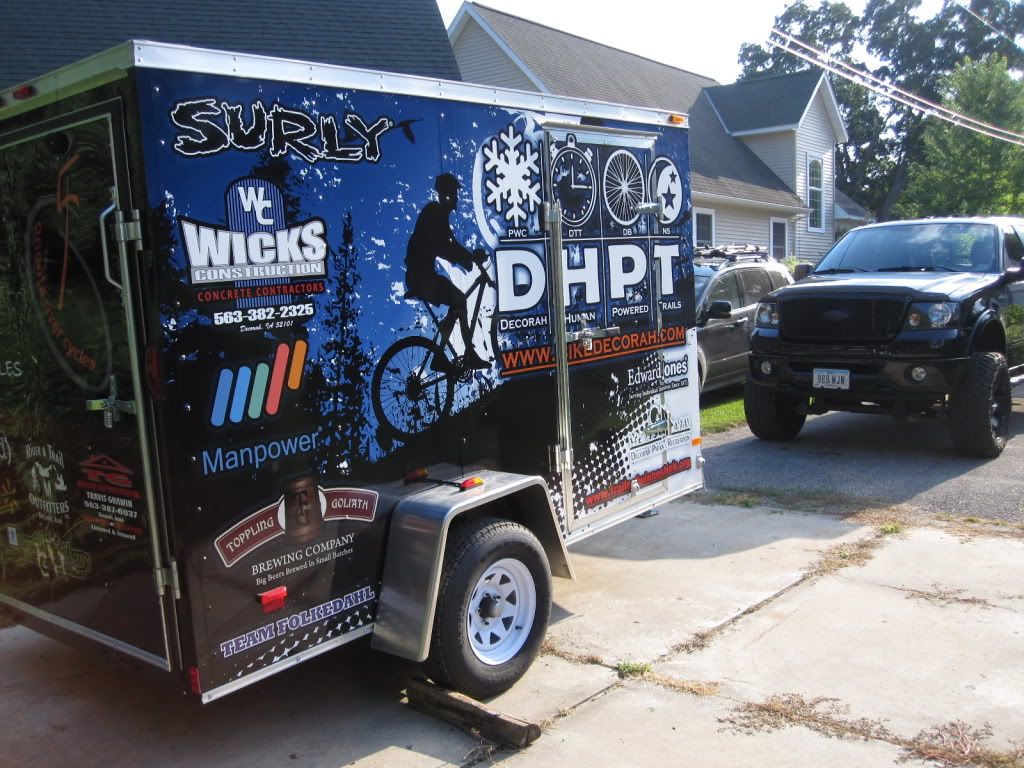 NICE!
Hangin' on a hot day...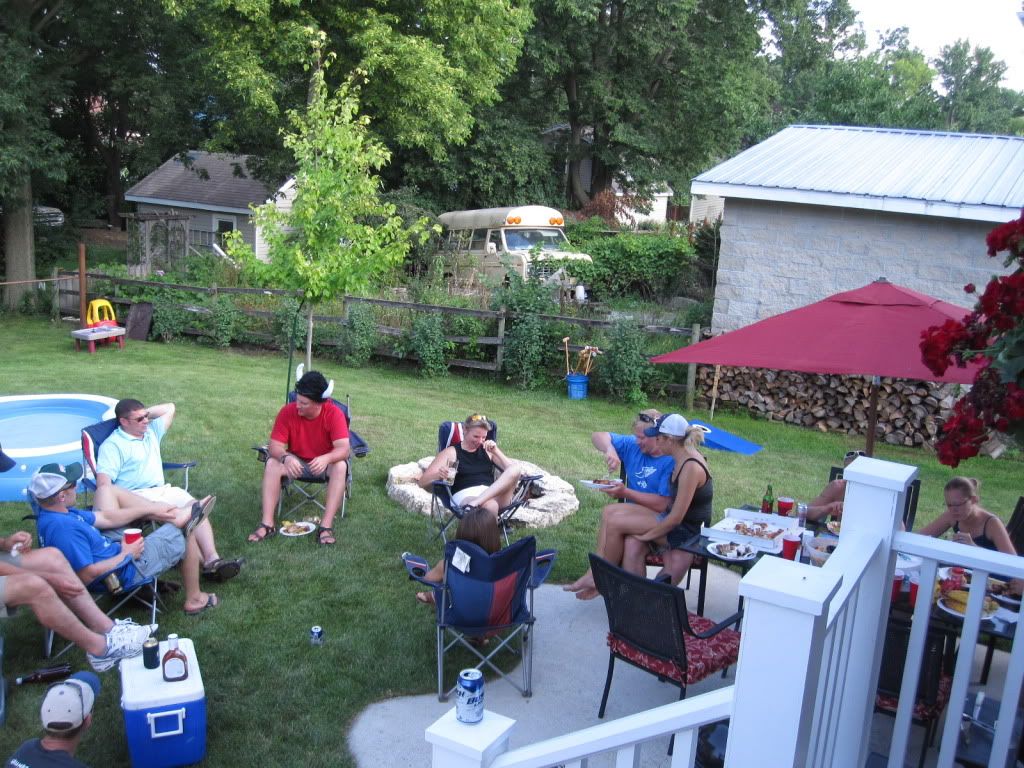 I know I know, terribly photography but that wasn't my focus, especially whilst riding!