Cedar Rapids has the same opportunity as Seattle, WA to utilize an interstate overpass as a mountain bike park.
http://evergreenmtb.org/colonnade/
Can we use this area under the I380 overpass as a public bike park?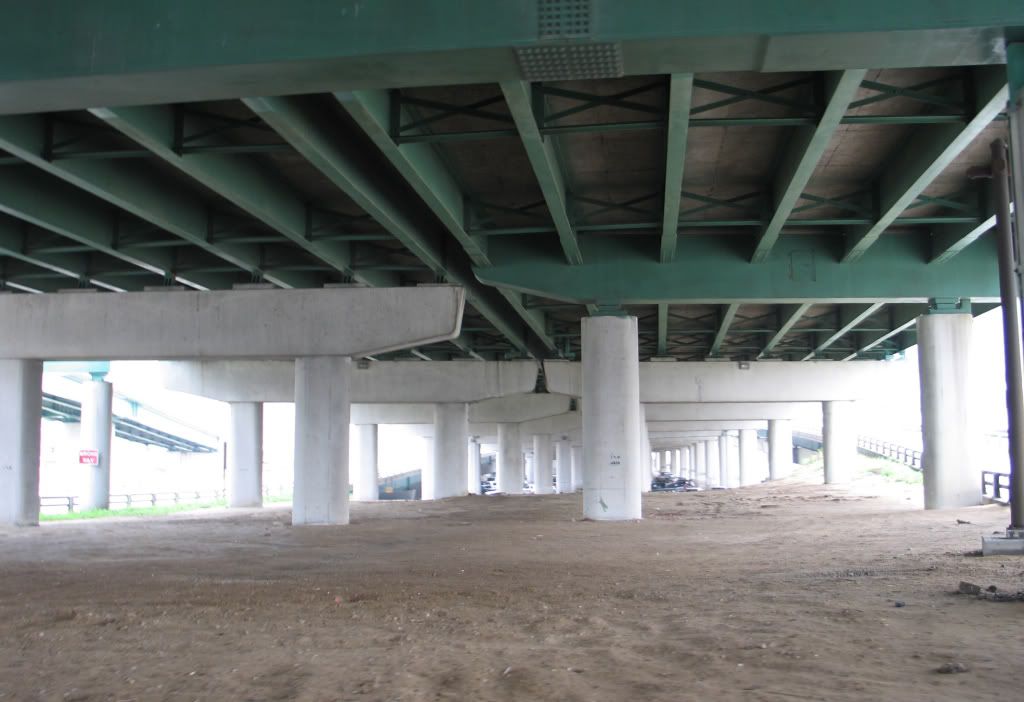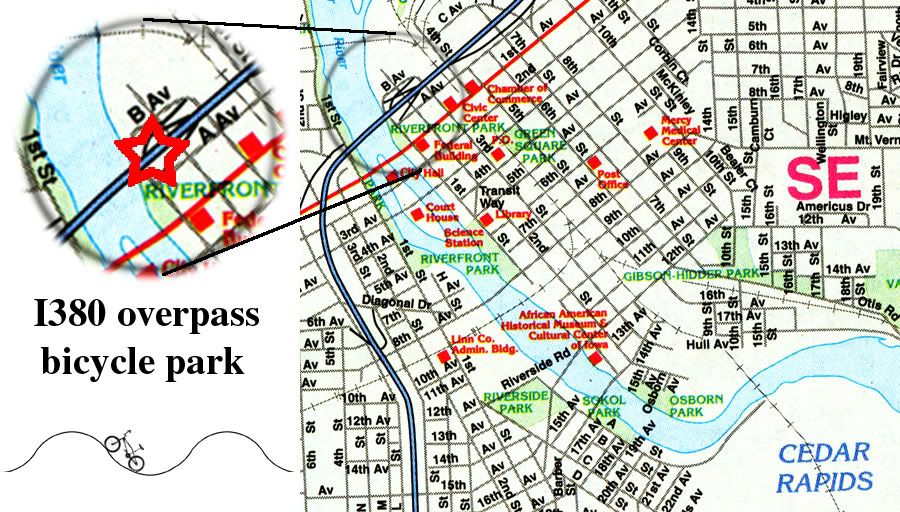 Things to consider:
Nothing grows under here, its all dirt anyway.
Work and maintenance will be done by volunteers.
Downtown businesses need attactions.
Parking is available.
Many types of bikes can enjoy this year round track.
People in Cedar Rapids need to stay in shape.
Riding a bike is fun.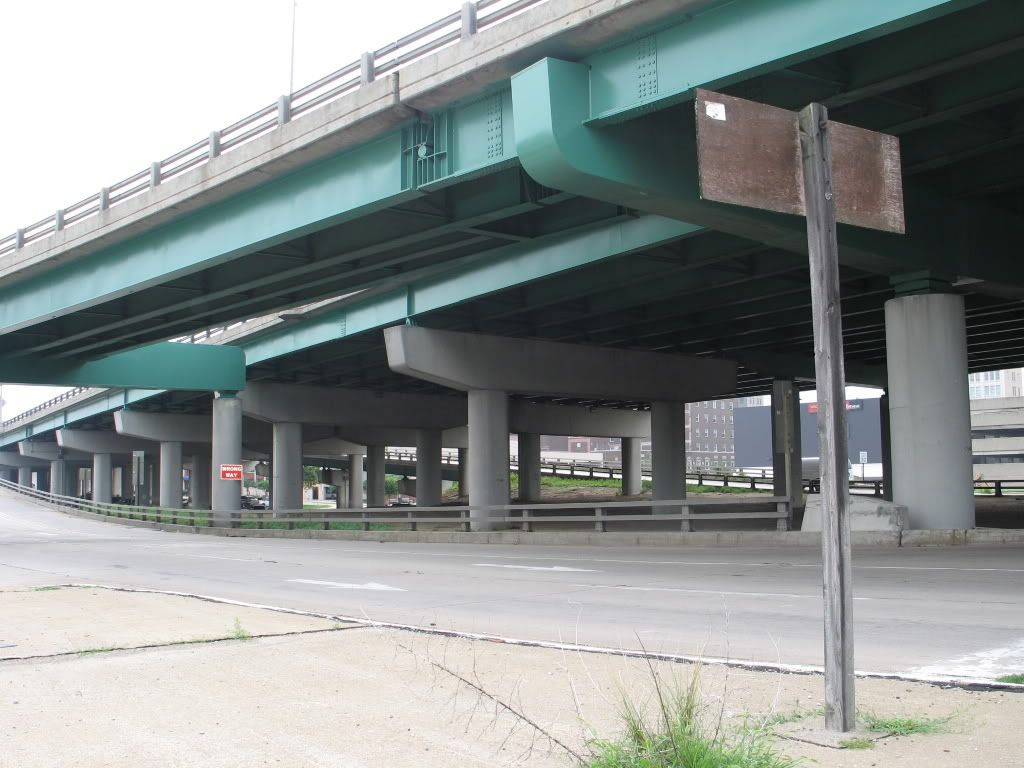 Here are pictures of the I-5 Colonnade Mountain Bike Park in Seattle: