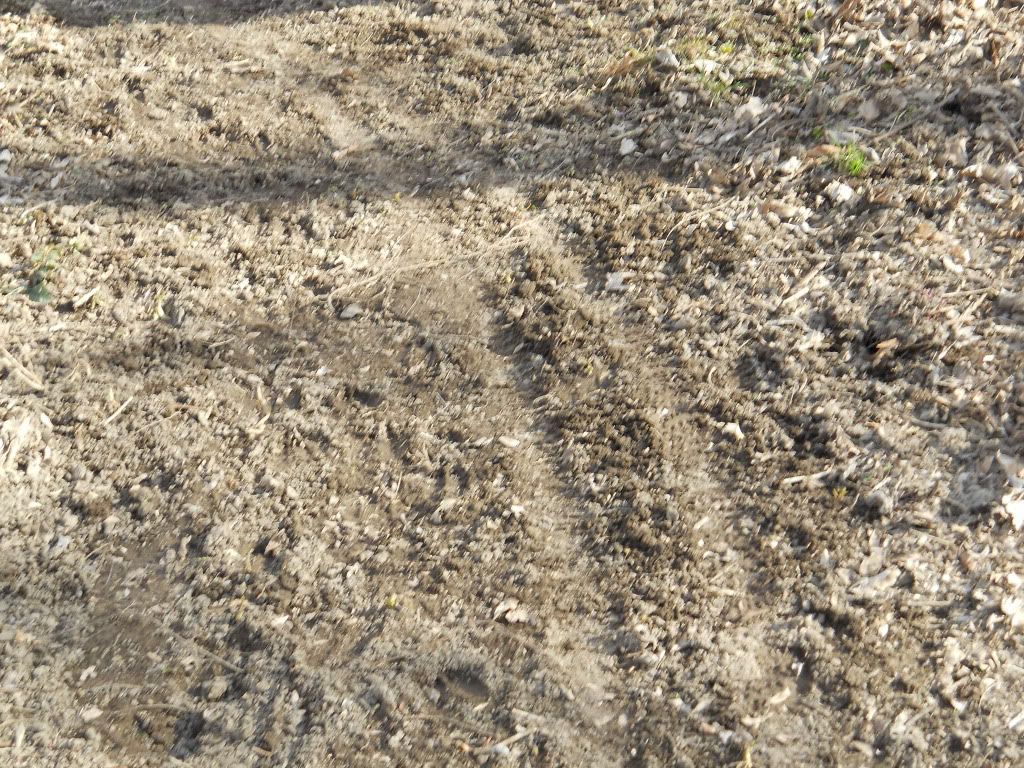 That there is my tire mark in virgin dirt.
Spent a few hours at Squaw Creek today with my trusty Mcleod and I busted on through on the intermediate trail. I ended up walking it a few more times before raking in the last section along with viewing a printed copy of the GPS plan submitted to and by the county. I think what I ended up with is what I would call a sustainable compromise. Anyways, the beginner trail is plain ol' done. I didn't touch it from last weeks workday but I did ride it and it is a nice piece of singletrack. The intermediate trail is now open all the way through to the horse trail but could use some more Mcleod work just to clear it off a bit more. Still though, it's completely ridable. I rode it four times and it's going to be a fun trail. It has some tight spots that need some tweaking that will happen to make it flow just a little better.
Something to keep in mind: This is the first trail in this area in a park that will see a mixed user group. Please keep that in mind as these trails that are two + years in the making exist as a trial basis. We are on the verge of something great here and it is vital that we fly under the radar. There are plenty of mountain bikers out there that are great and gracious people that anyone would be delighted to come across at any given moment. There are also a few of us (present company specifically) that have a bit of a chip their (my) shoulder and have to remember to check their (my) attitude at the door knowing that our very existence in this park is both an asset to the county yet a point of contention with other user groups (hikers, bird watchers,equestrians.....). So please, on any given opportunity or confrontation. Take the high road.
Anyways, get out there and ride it folks. I'm thinking some group rides comging up that start and end at Bill's in Marion and incorporate both Squaw and Thomas are certainly in order.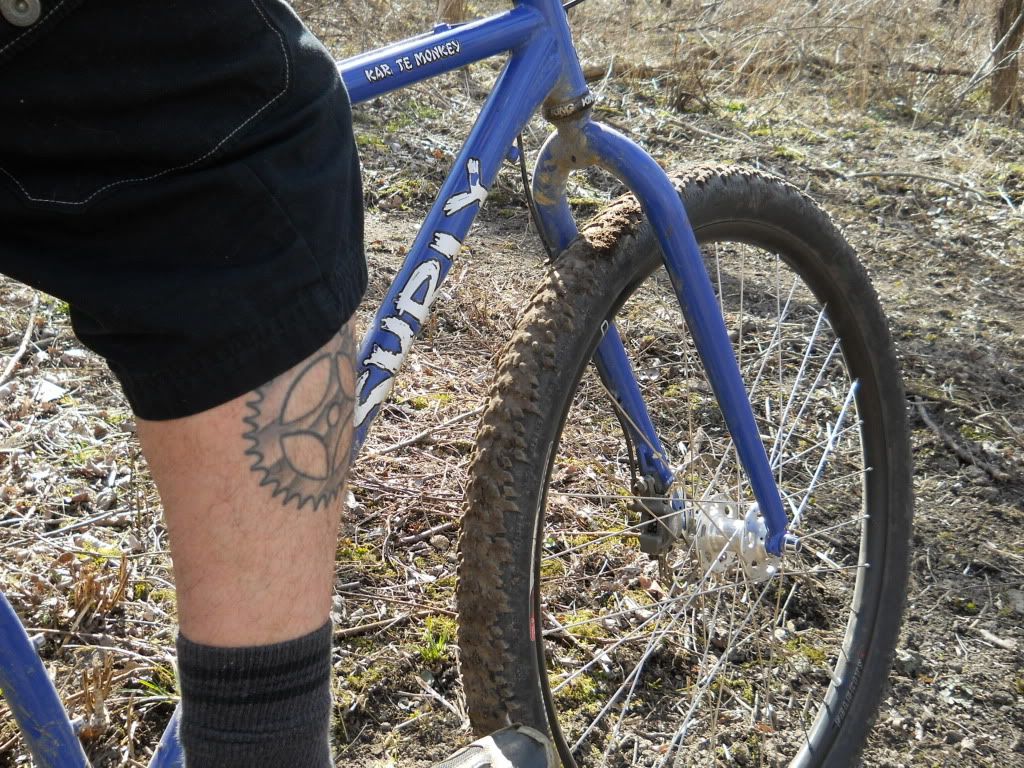 About to break it in.
A one-person celebration. Big hoops, one gear, no squish, loppers, and a can of Fat Tire Ale.