So finally getting around to photodump posting re: our recent trip to Arkansas / Missouri to check out a variety of trails.
Load up...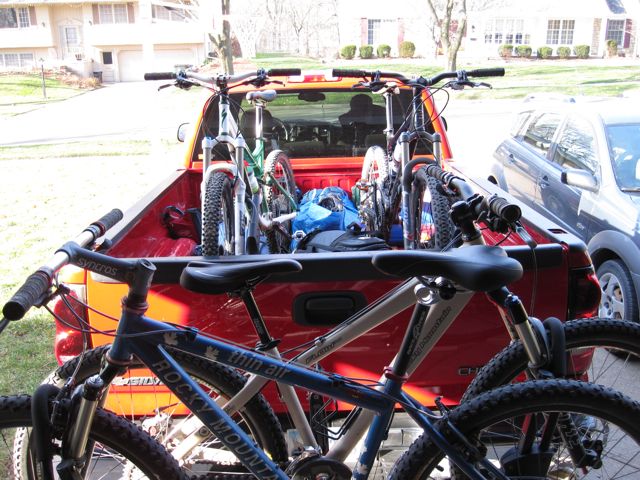 M. in a big hurry...
Either the speedometer is jacked or it is a very powerful truck...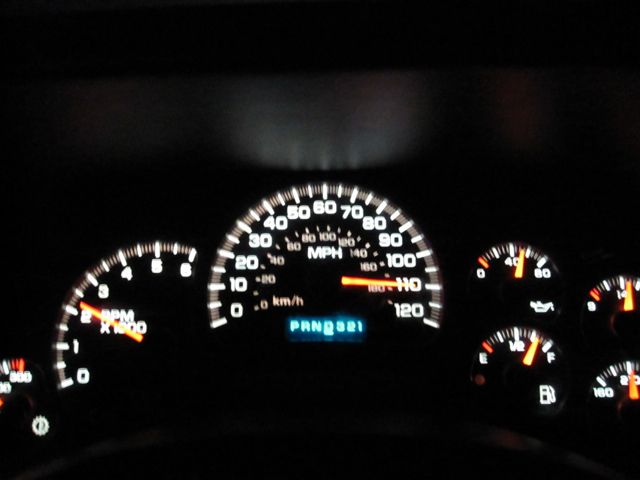 So I took the helm into downtown Bentonville, where the holiday lights were ablaze...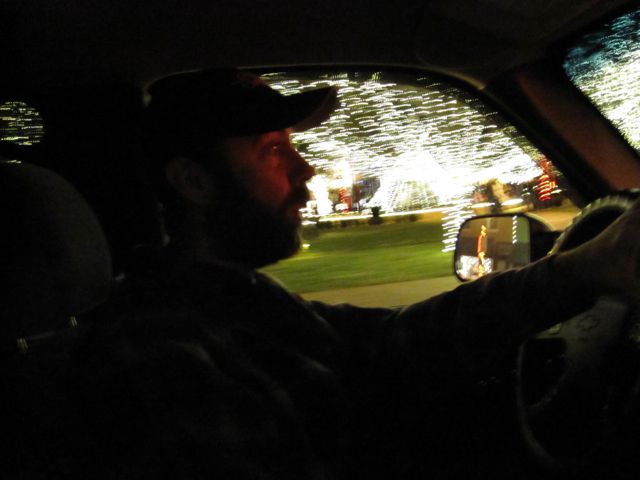 On most mtb trips I'm all jazzed to be on the road, this is usually where the low quality pix stop, this time I vowed to get some shots; quantity over quality.
Ride prep and nice facilities at one of many trail access points...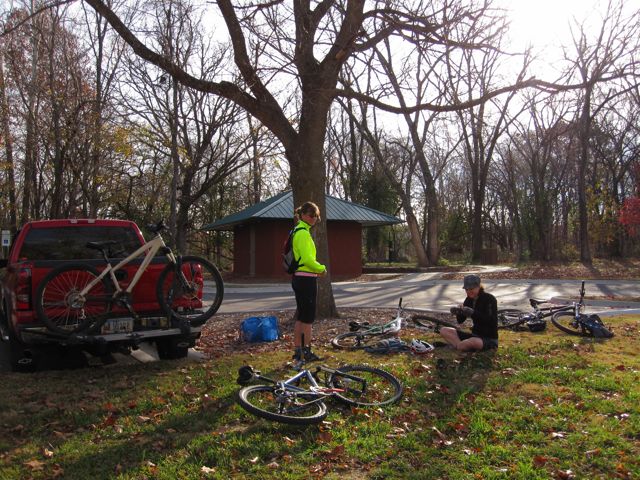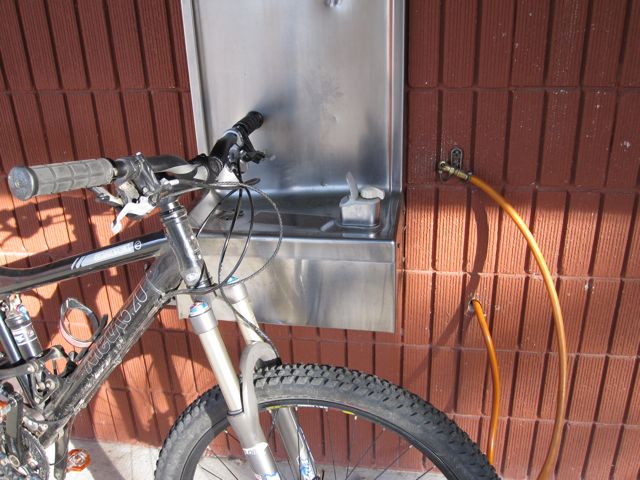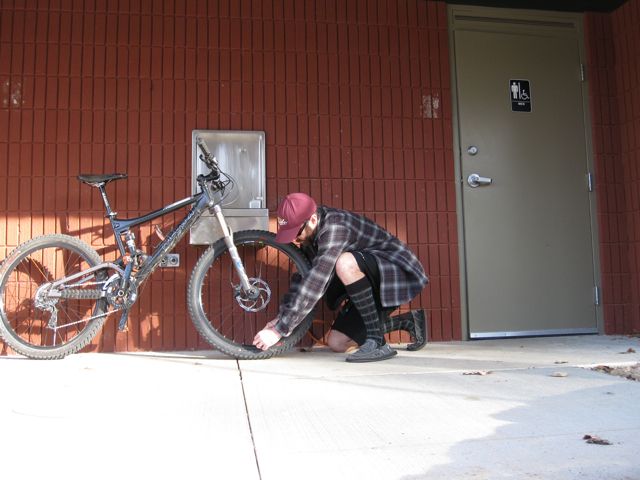 Early in on day one, came across this crappy fall line...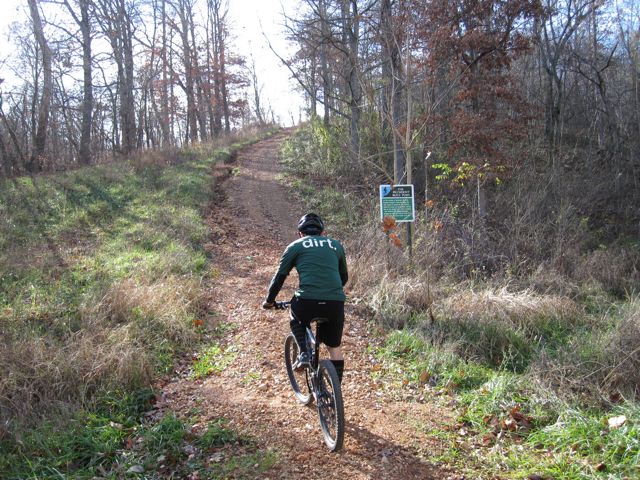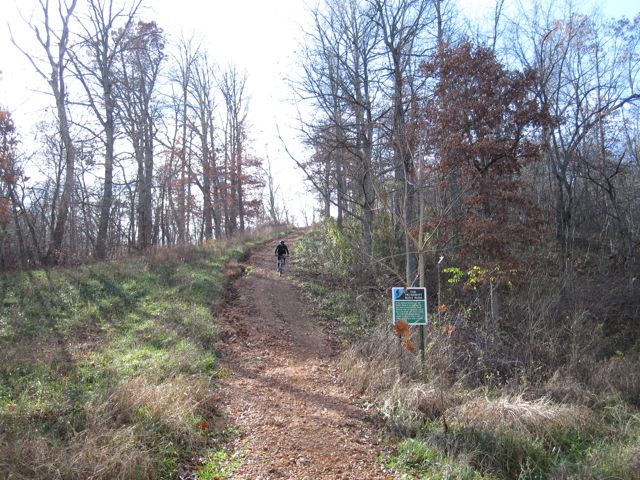 Fortunately, not all the trails in / around
Bentonville
were like this. There are contour surfing xc trails littered with TTFs, gateway trails accessible from bike/ped paths, back country gnar, freeride / dirt jump parks, flow trails, full on dh trails... everything. I was shocked, and pleased.
How will we cross the creek? Simple...
The bridges become progressively more interesting...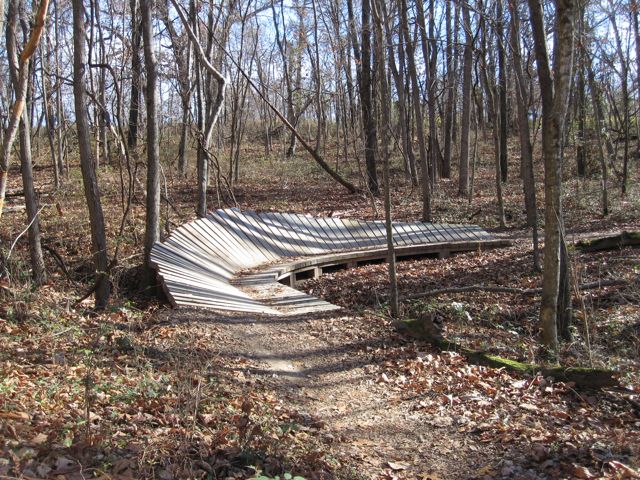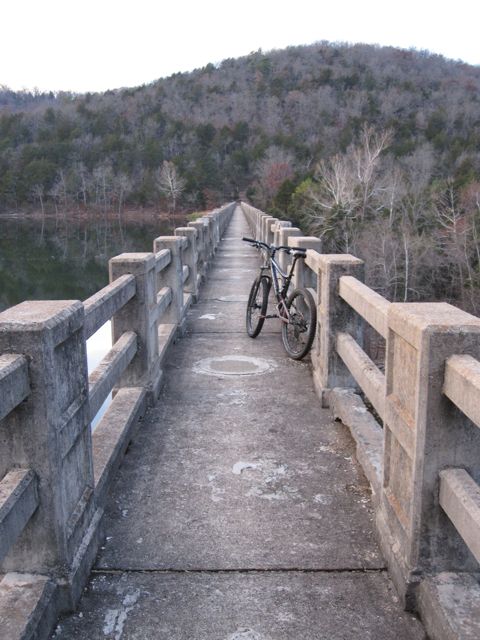 Looks like signhenge, this is not the case; just doing a little advocacy homework. These facilities are literally in-town and accessible to anyone...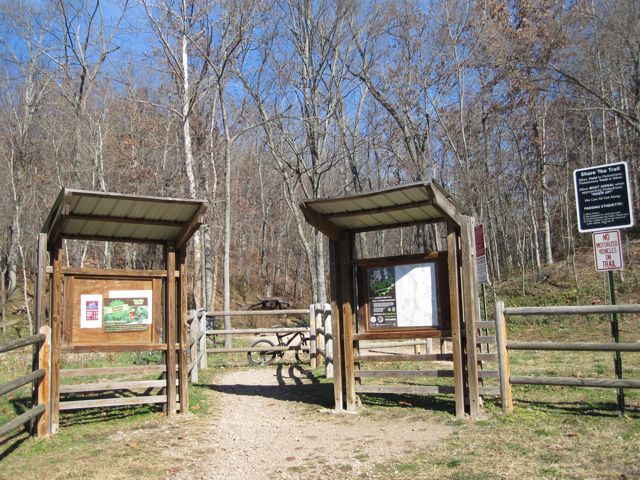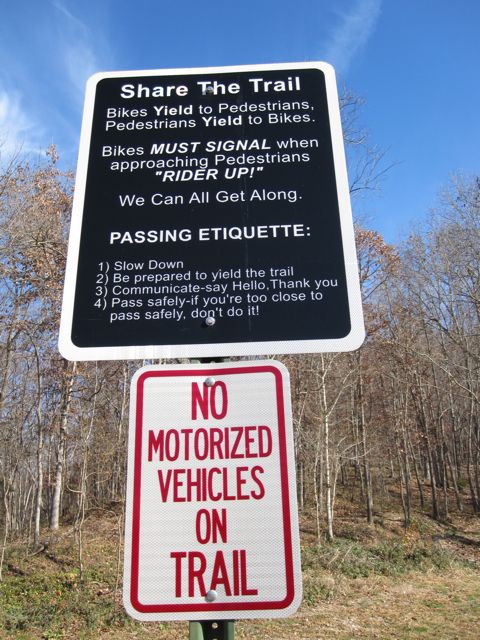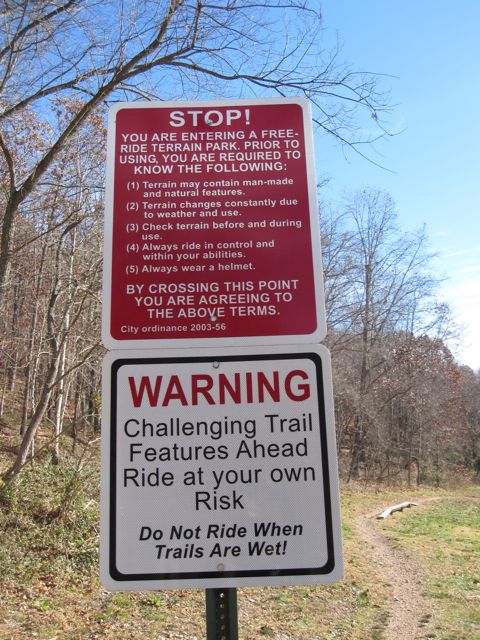 Playland...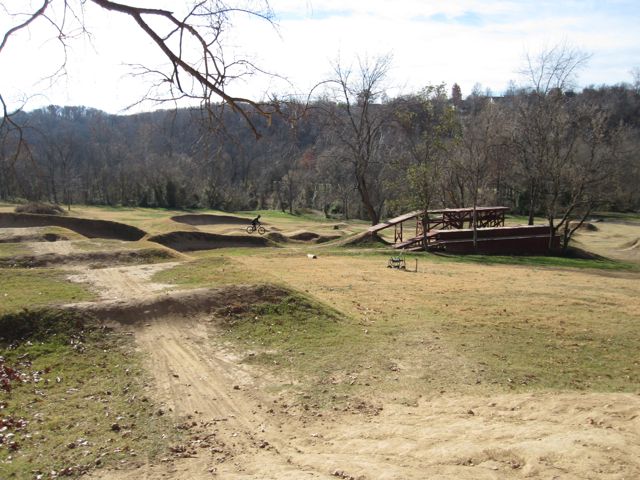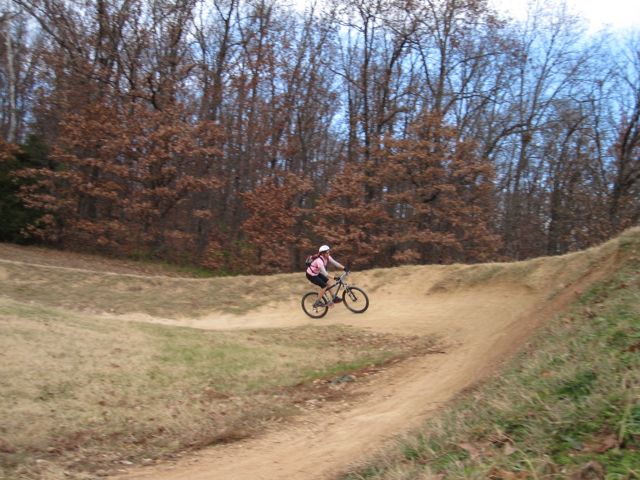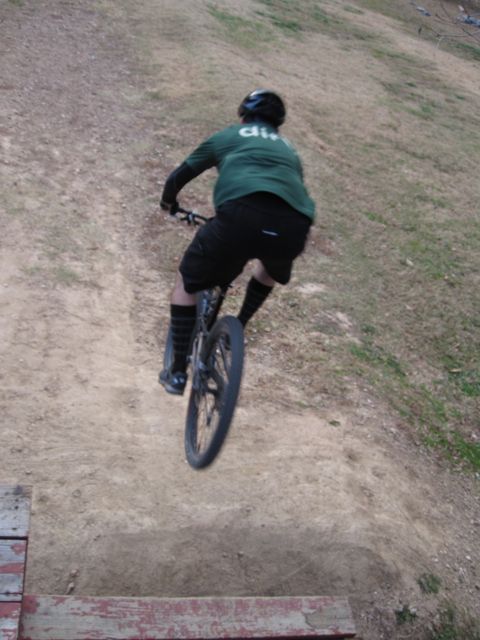 Some dh / flow trails...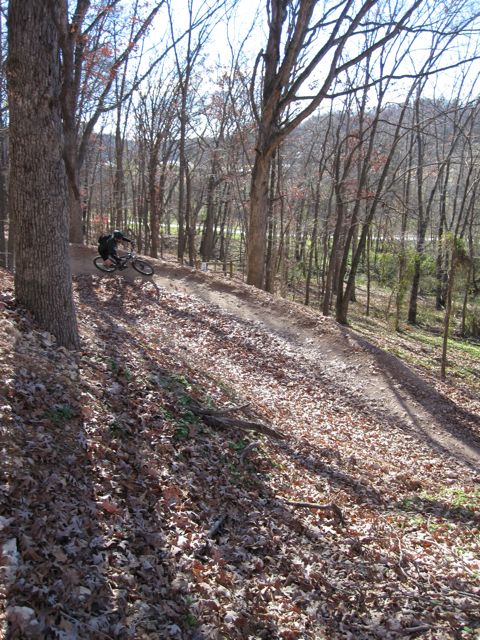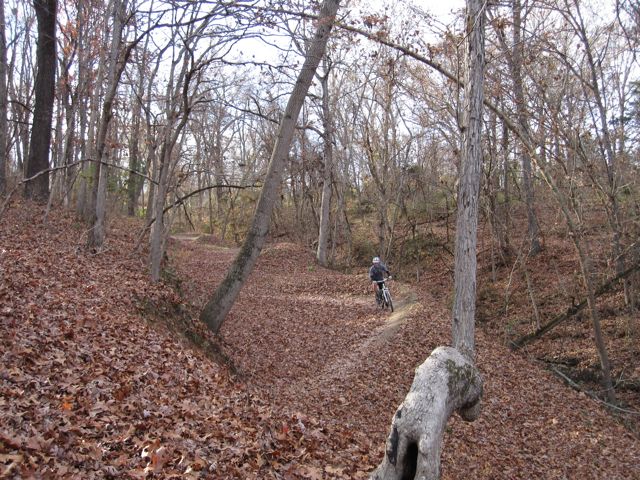 Guess I should have gone back up to take some shots of the hips, rollers, tables, wall rides, etc. but if I hiked back up the only thing I planned to do was catch my breath and ride back down!
Yes, the leaves made these trails a bit tricky, causing some ground contact and at least one large bruise...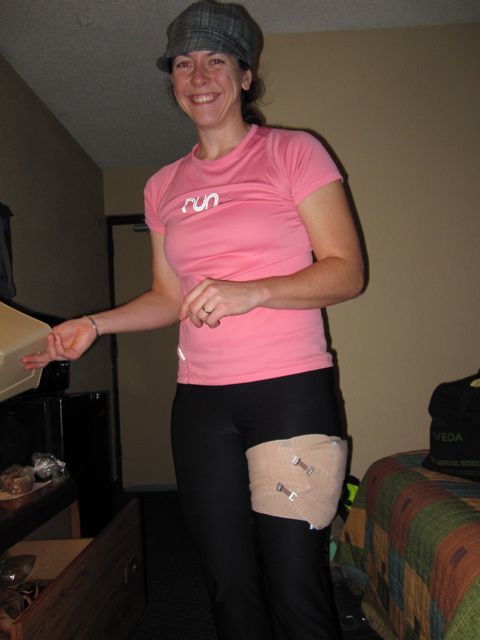 Eureka Springs, mix of old school and new...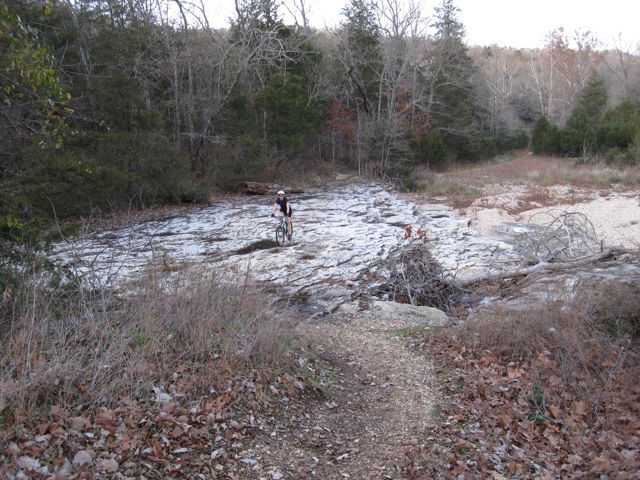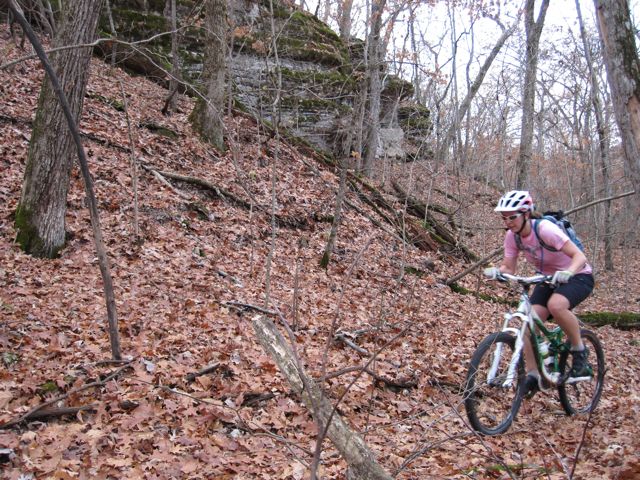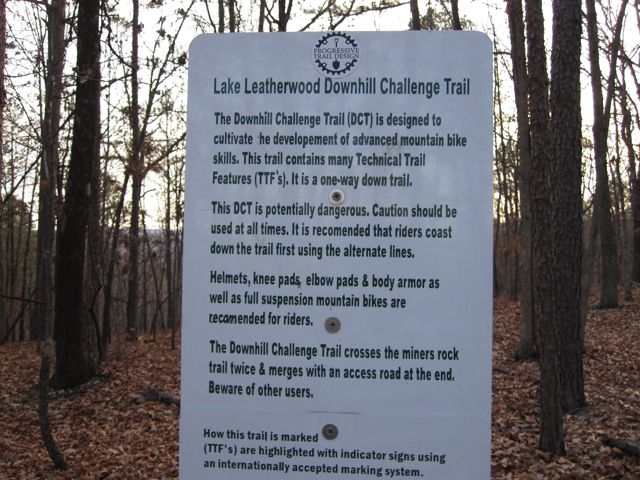 Interested night scene, felt oddly like the Lost Boys...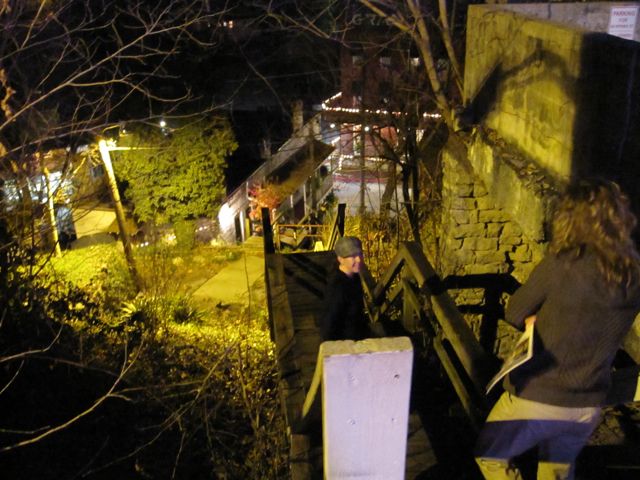 This area is fairly recent to not being a dry county, so you would think there wouldn't be much character in the local fermented beverages... wrong.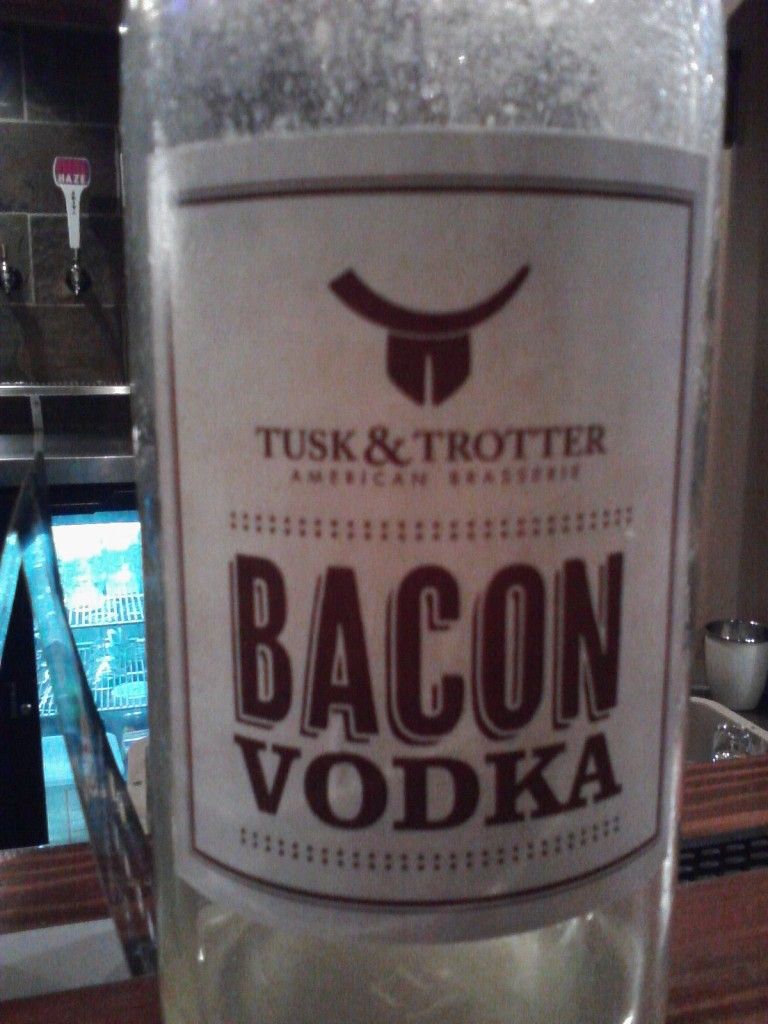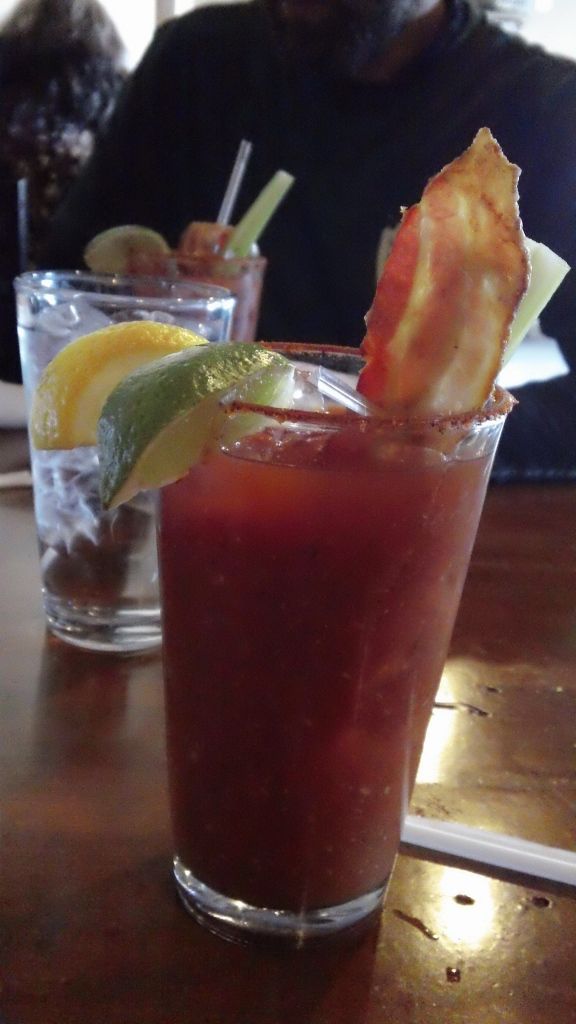 Bacon ice cream!
Did I mention that the local community and
Progressive Trail Designs
have pretty much integrated off road riding directly into the bike / ped systems?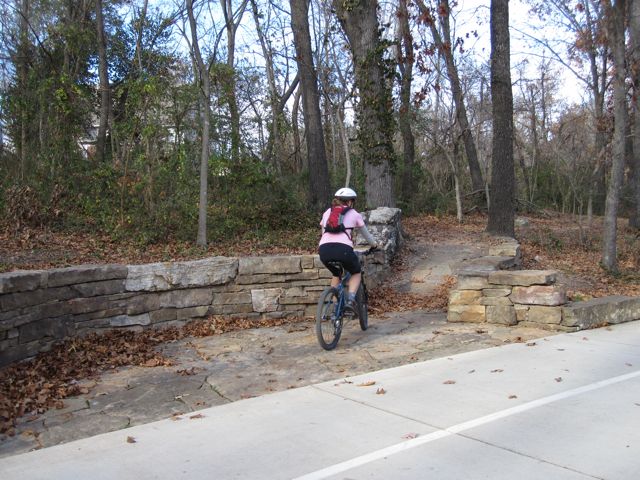 TTFs including rock skinnies, rock berm, rock rollers, and rock 'n rollers...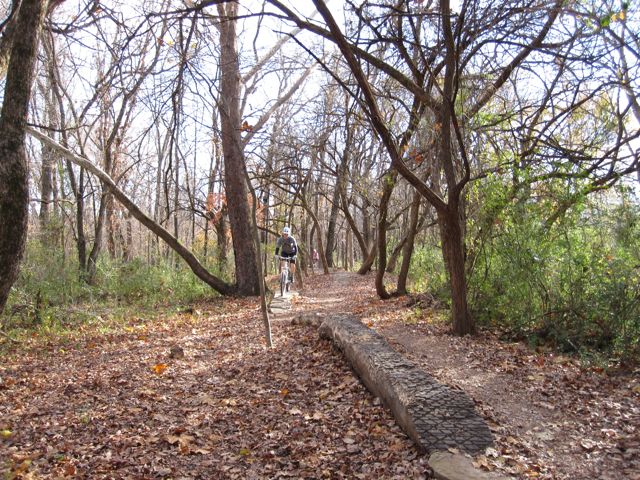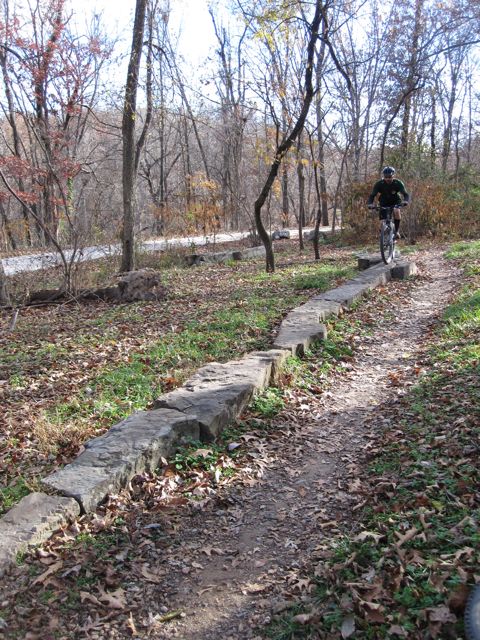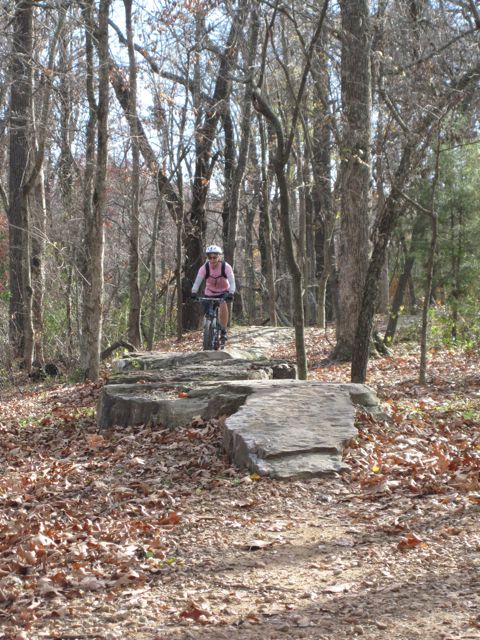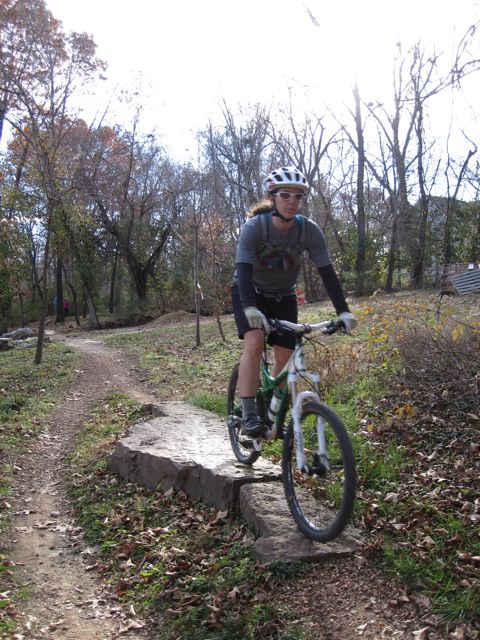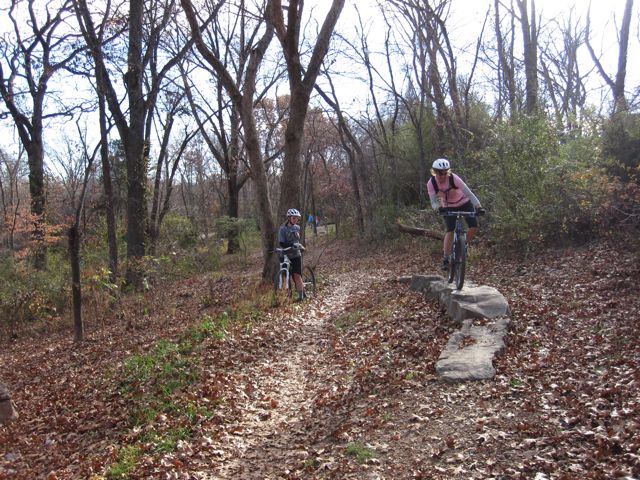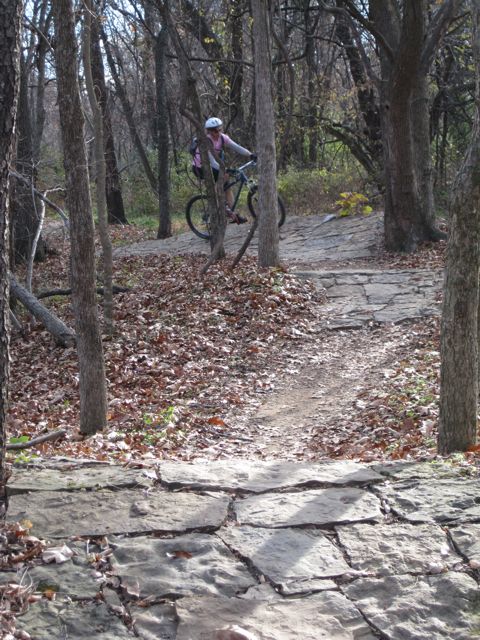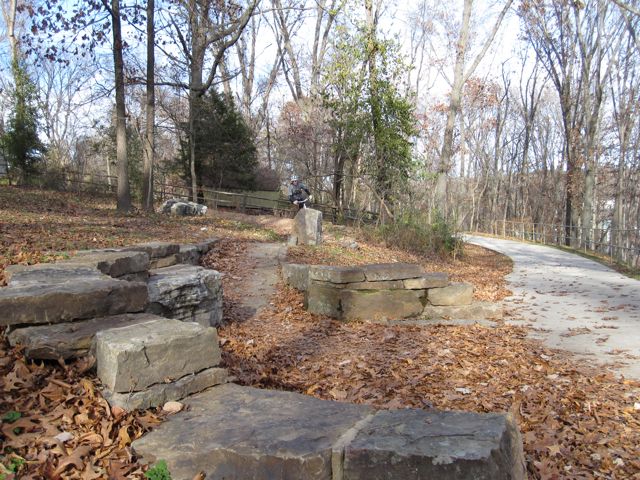 It doesn't stop there, these trail facilities are located behind an elementary and junior high schools...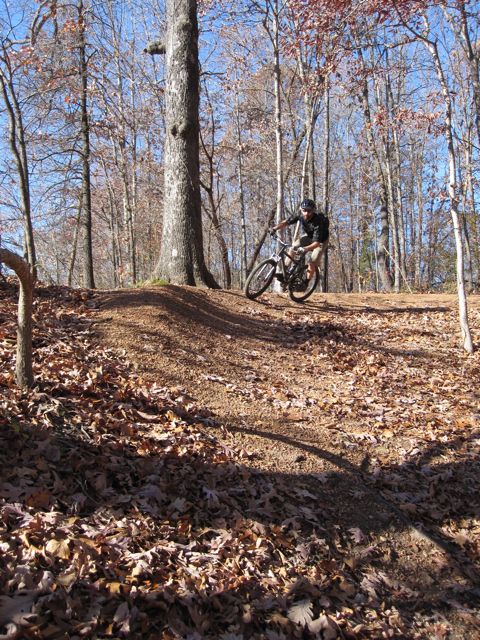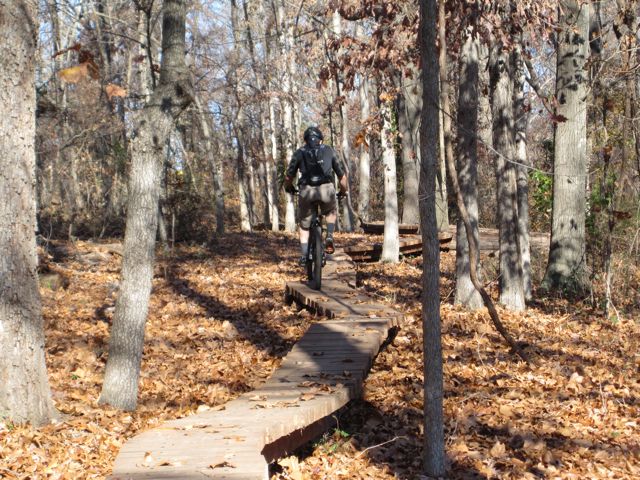 5 minutes away from Slaughter Pen by car, also accessible via bike; Blowing Springs...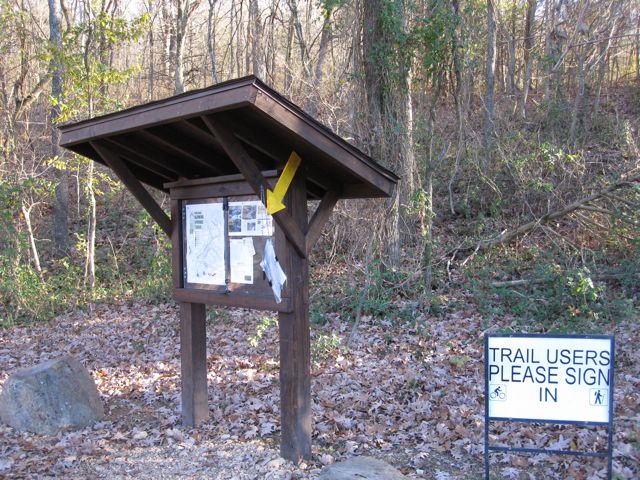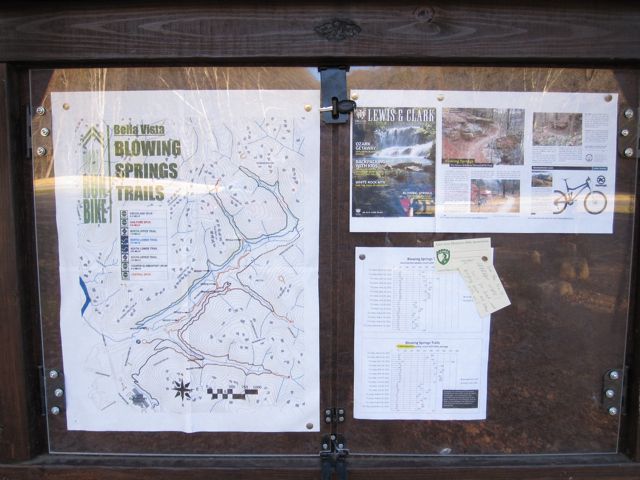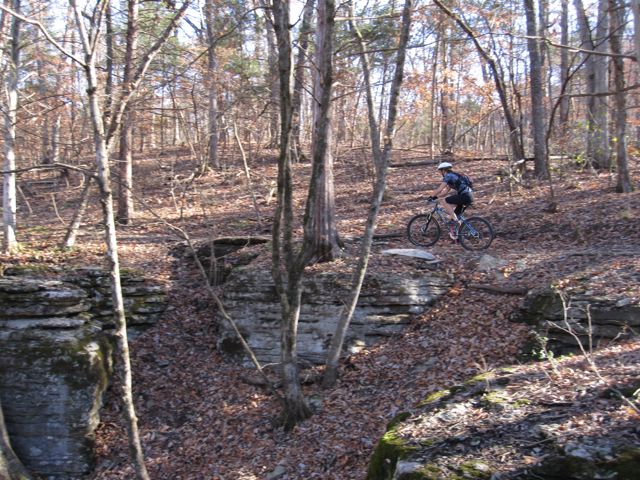 Post ride libations and mechanical remedies...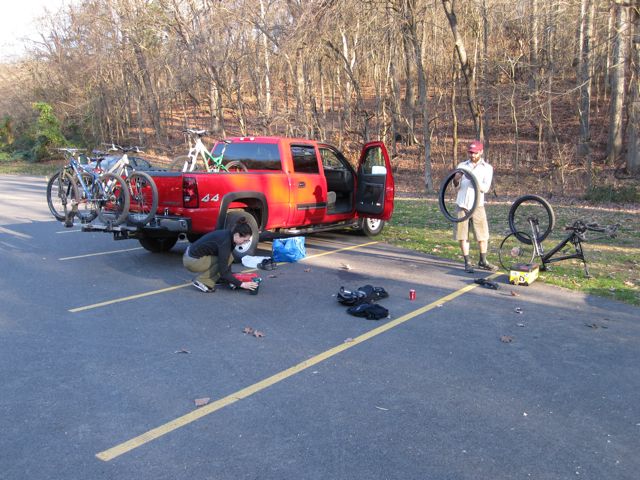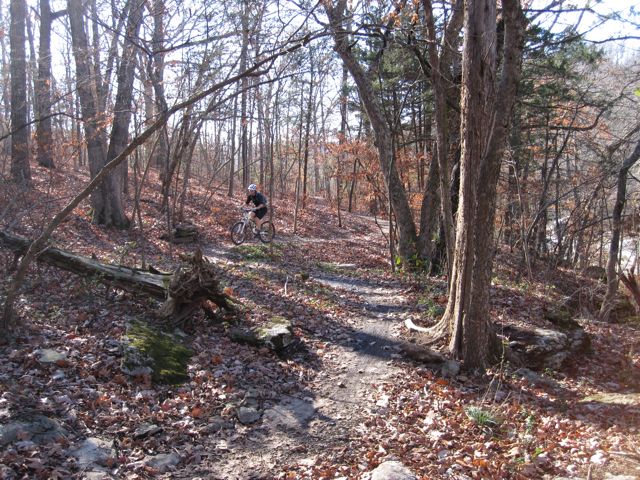 Didn't take a lot of riding pictures here because it was way too good to want to stop.
Rode as much as possible in 3 days, leaving the legs mushy in the best of ways and Bentonville in the rearviewmirrow. Onto Landahl Park in KC, where the riding was... well, I'm tired of copy-pasting Photobucket links so that will have to wait...
What mt. bike trip doesn't end with a stop at Trader Joe's in West DesMoines?