So.... after having had an excellent time
camping and riding at Sugar Bottom last weekend
, we decided to try the same in Decorah this weekend... usually we like to go a few weeks later because the leaves are just spectacular around that time, but looking at our fall calendar made it a do or die situation; even though we're thinking about heading up there for the Night Shift Race on the 22nd (more about that later or in another post).
Skipped Wednesday @ Bev to prep the camper and pack for the trip, rolled in just in time to set up at dusk, not too long after that our hosts showed up, these guys...
If you know them, then you know it can spell trouble, or at least some adventure in the hills in / around Decorah.
Add this guy to the mix...
As well as these Aqua Velvas (I have no idea what they're looking at)...
And you get to do things like: *drink excellent IPA out of a home fridge keg thing *get escorted around the singletrack of Decorah by those who know it best *drink even more beer out of an underground cave *stay warm by the fire...
The ladies knew better than attend this Friday PM debauchery and opted for the for local farmers' market the next morning, blowing us kisses as they departed...
While ILT and crrimson watched the Hawks romp some high school football team, I took the Buddy on a little ride...
The
maple kind, yeah
?
Whereafter he cooled off his pads in some spring fed waters...
The women must have found good sustenance at the market because immediately upon return they wanted to ride, and they did...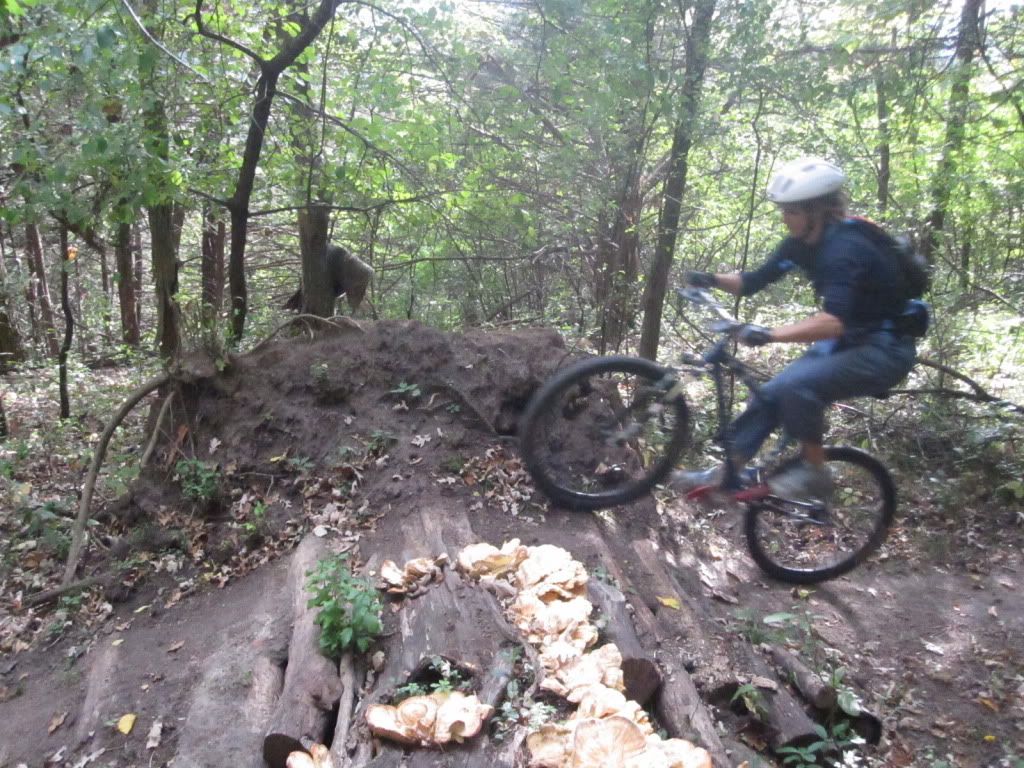 Then they shared an excellent stew with homemade bread and all the fixings...
We had another great ride Sunday...
But the gloryhole just isn't the same in the daytime...
The great thing about Decorah, beside the singletrack, is that there's plenty more outdoor and indoor fun to be had; and hi-jinks...
Any chance you could untangle me, jerk?
Our group...