Sunset will now be around 5 PM for the foreseeable future - good times!
Chris, I'll try to make one or both of the night rides with ya...
------------------------------------------------
Anywho, here are some pics from the pre daylight savings time rides this past week / weekend...
Adam catching a little off the final roller ramp, nice helmet!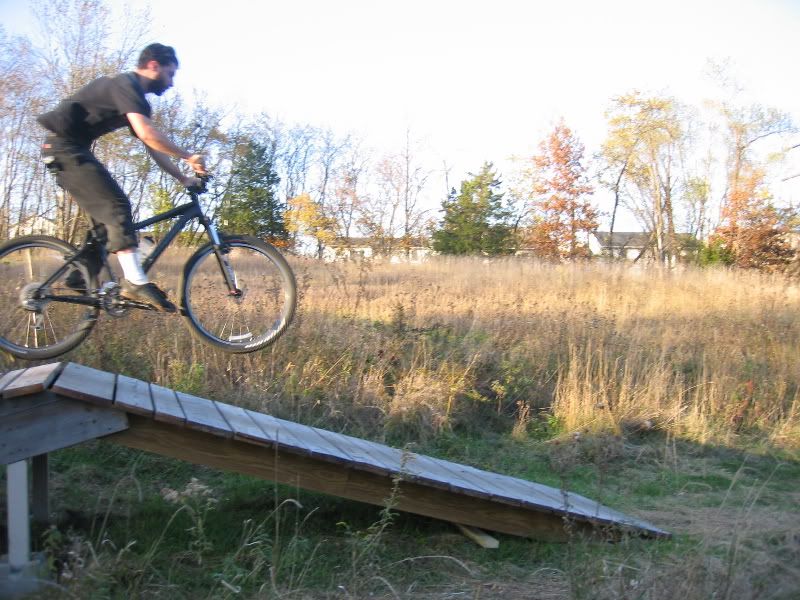 Eric struggling up a meadow climb, anaerobic baby!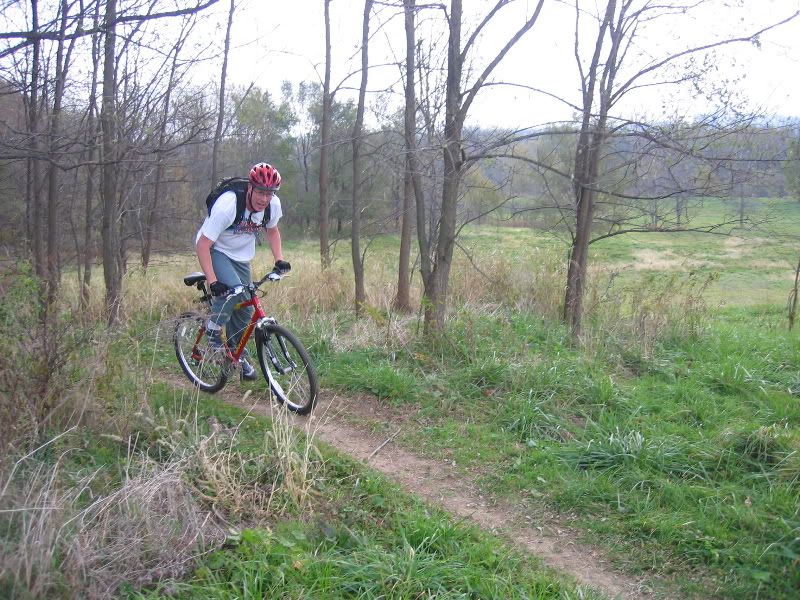 Uh oh...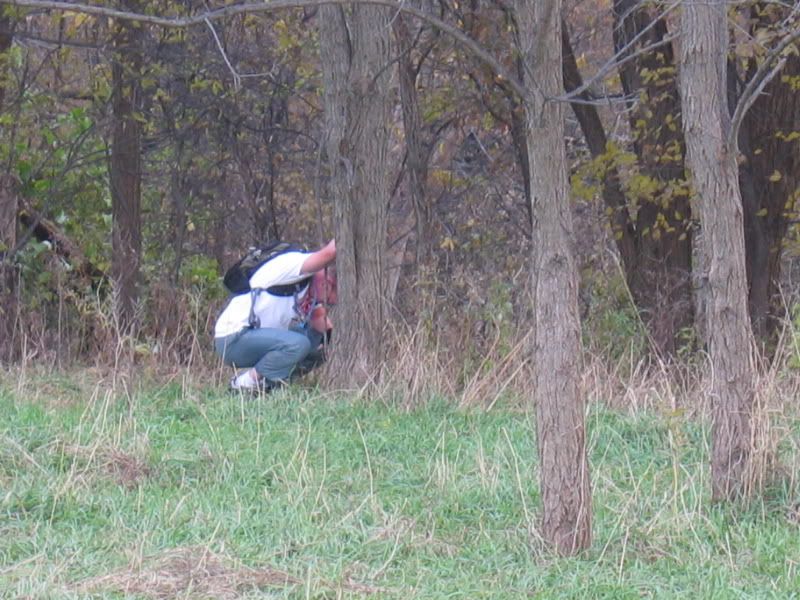 Mark's so fast we were only able to get a few pics of him from a distance...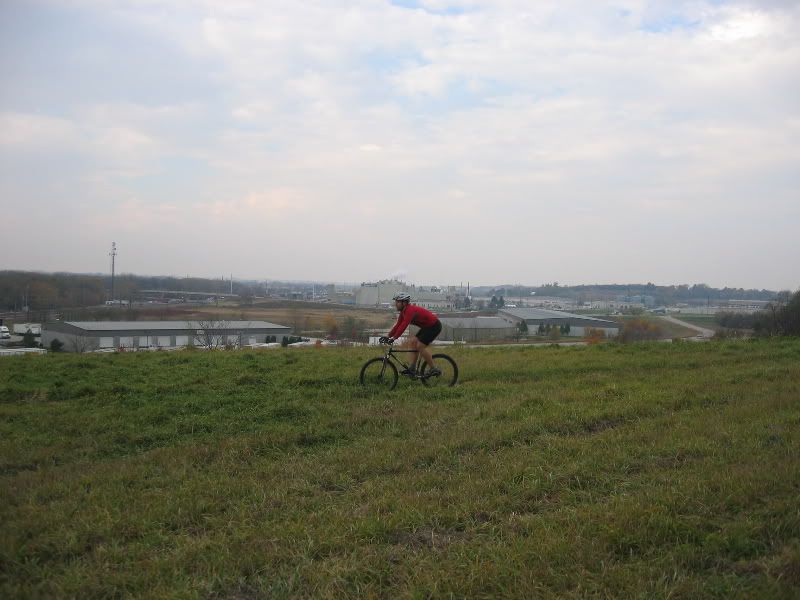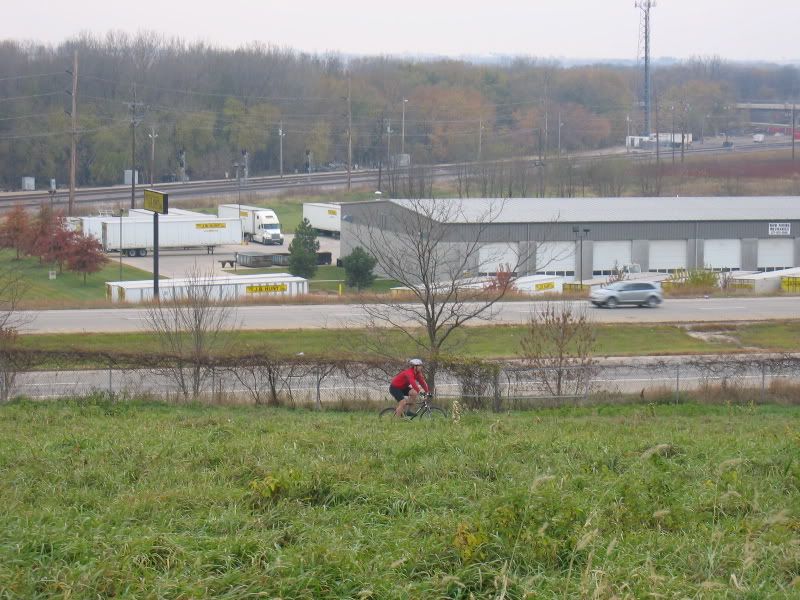 Chris loving the technical...
Smooth dismount...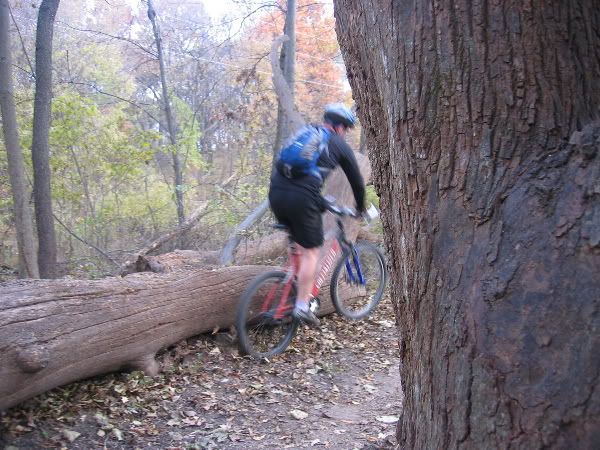 Again, I gotta say thanks to Steve for removing the metal rods from this foundation / footing so that I could do my best to ride the skinny portion of it...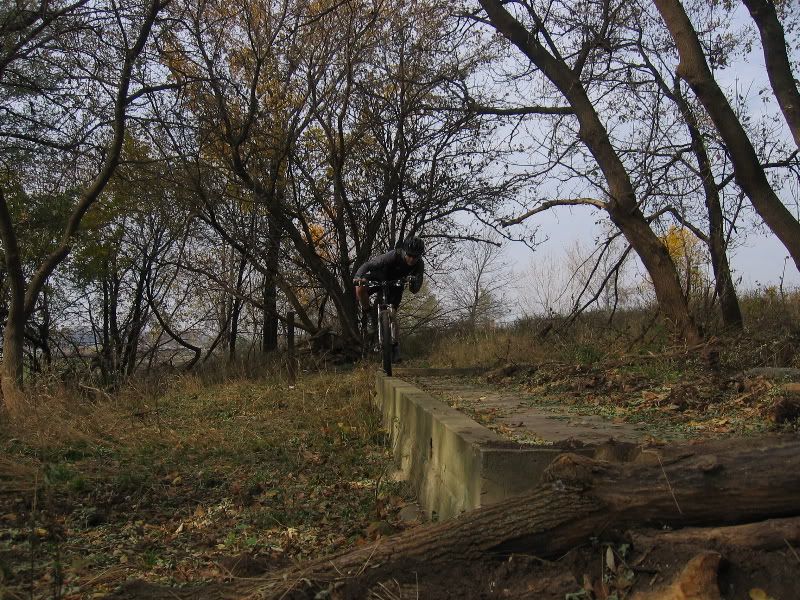 There's a little gap to clear if you ride the wall, fun stuff!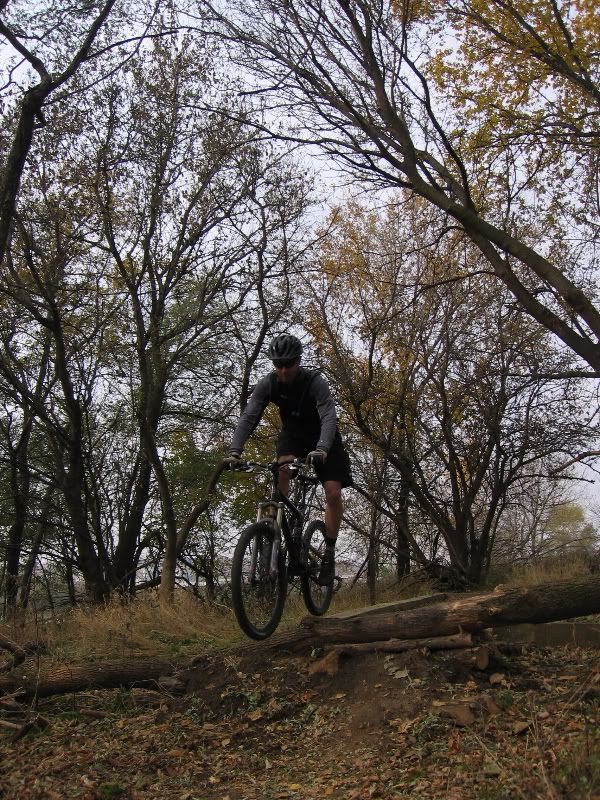 Chad dropping in a lil bit at the beginning of the roller ramp expert trail...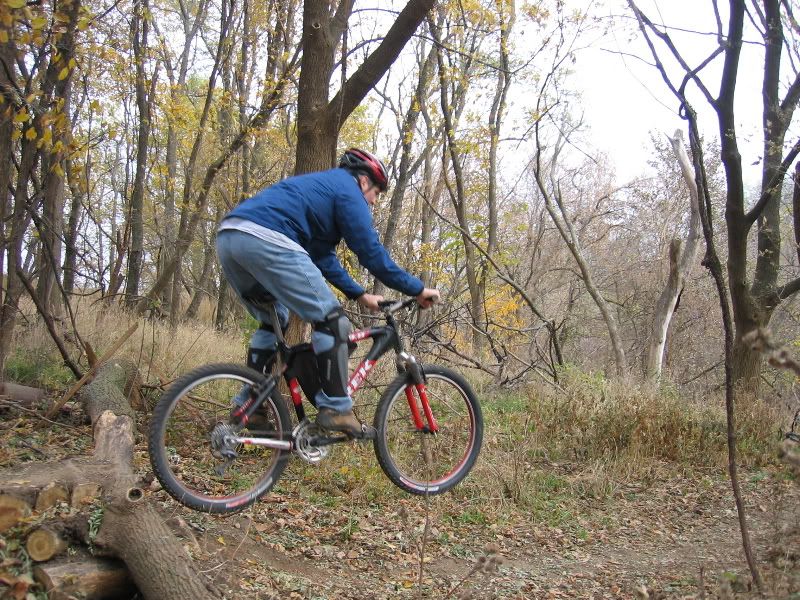 Chris rolling down the same drop...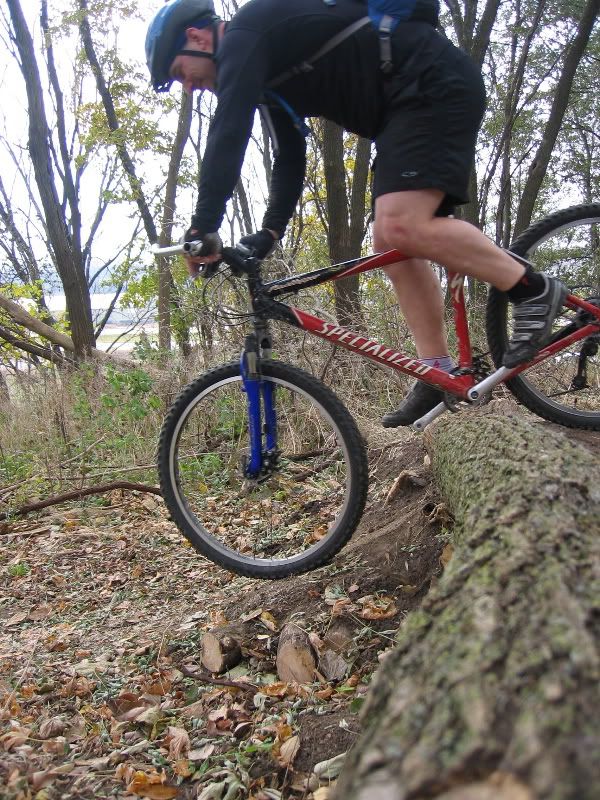 Chadly doing up a lil log over action of the same trail...
One of my favorite pics of the day, got lucky and caught Chadeth going off the drop...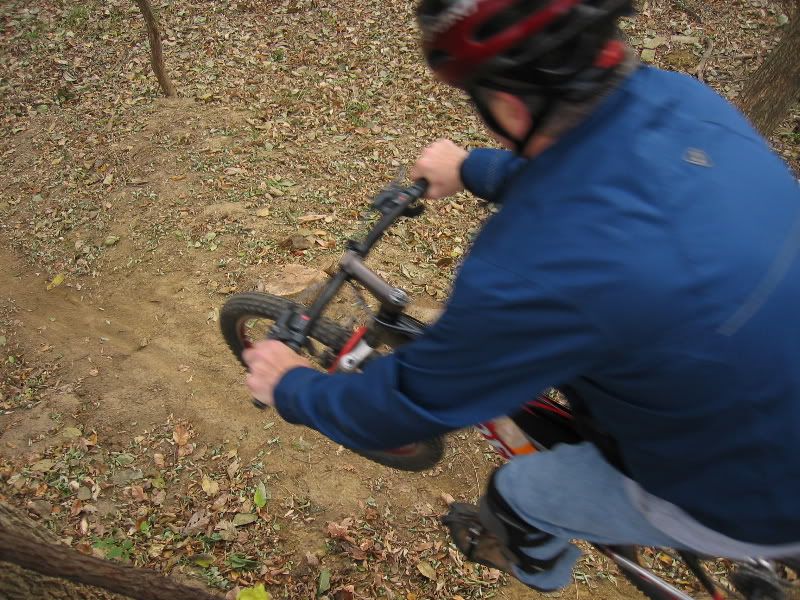 Another good one of Chris floating the same drop...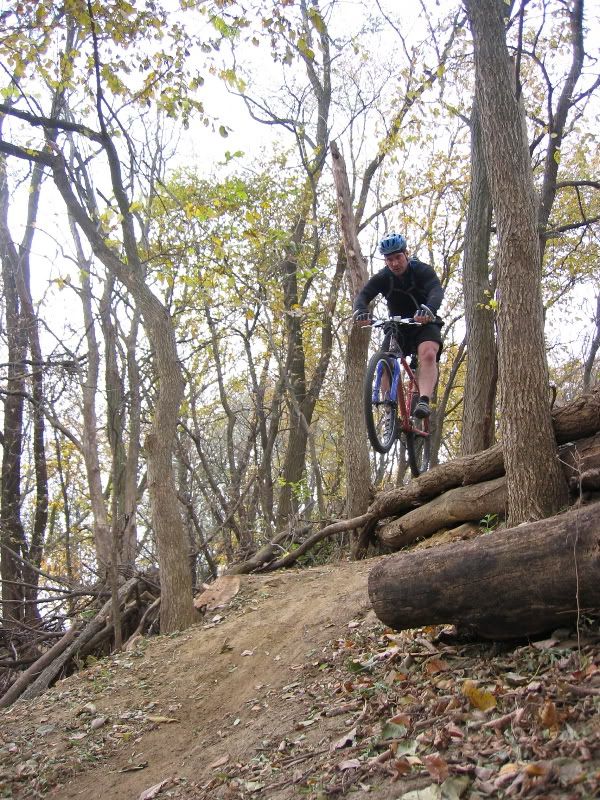 Me posing my way down the big roller ramp...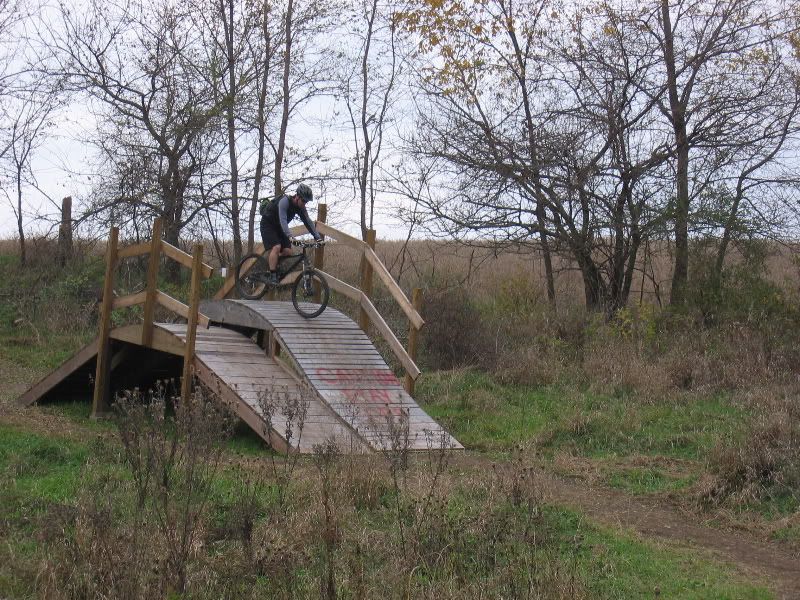 Just starting to catch a little air on the last / awkward ramp.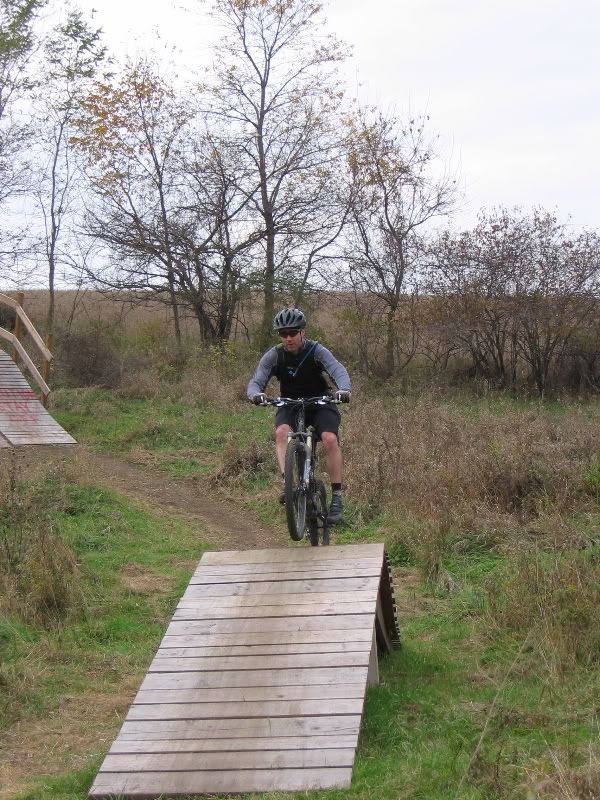 Thanks for the ride - good times!