For those of you I am not friends with on Facebook/Twitter I figured I would give an update.
Last Sunday I went to Burlington to race my Cross bike at one of the most fun race courses I have been on, was feeling really good up until lap 3 when I bunny hopped a log over at the base of a hill and rolled my front tubular. Was able to get my front wheel swapped and continued to race for the next 30 minutes. Went to work Monday and my thumb was jacked pretty bad and my whole hand was swollen pretty bad, so off to the doctor we went to discover this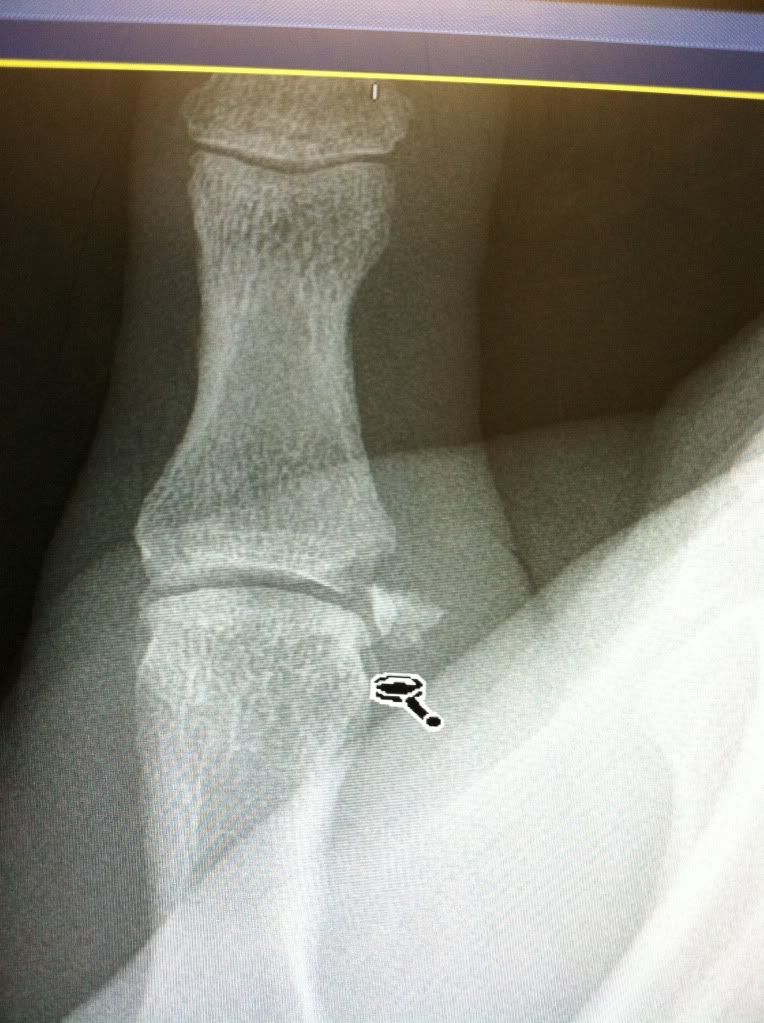 As you can see there is a chunk of bone no longer attached, so had an appointment setup with a surgeon on Wednesday, which she took one look and said surgery was the only option. So Monday I had surgery at noon, she was hoping that they could just reattach the bone if the piece was large enough.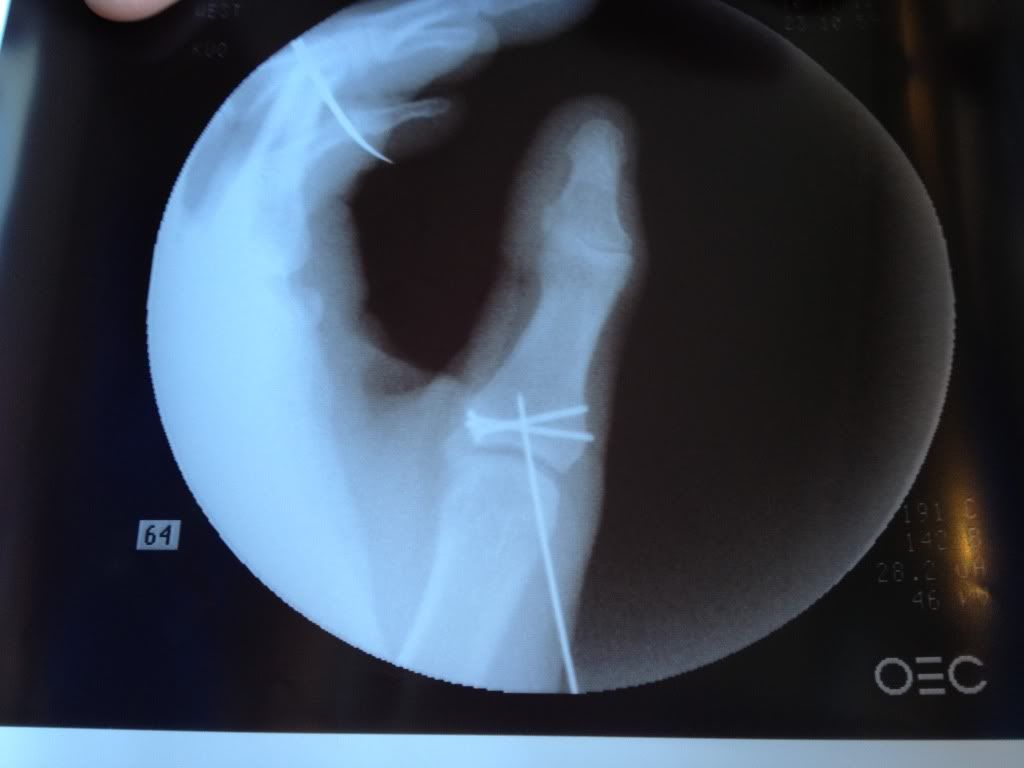 As seen here it was large enough for 2 screws and a pin to help the tendons heal back up. I go back in on the 30th for a follow up when the pin will come out, and total recovery time will be discussed then.